2022 Rice Business Plan Competition
2022 RBPC Finalists
Image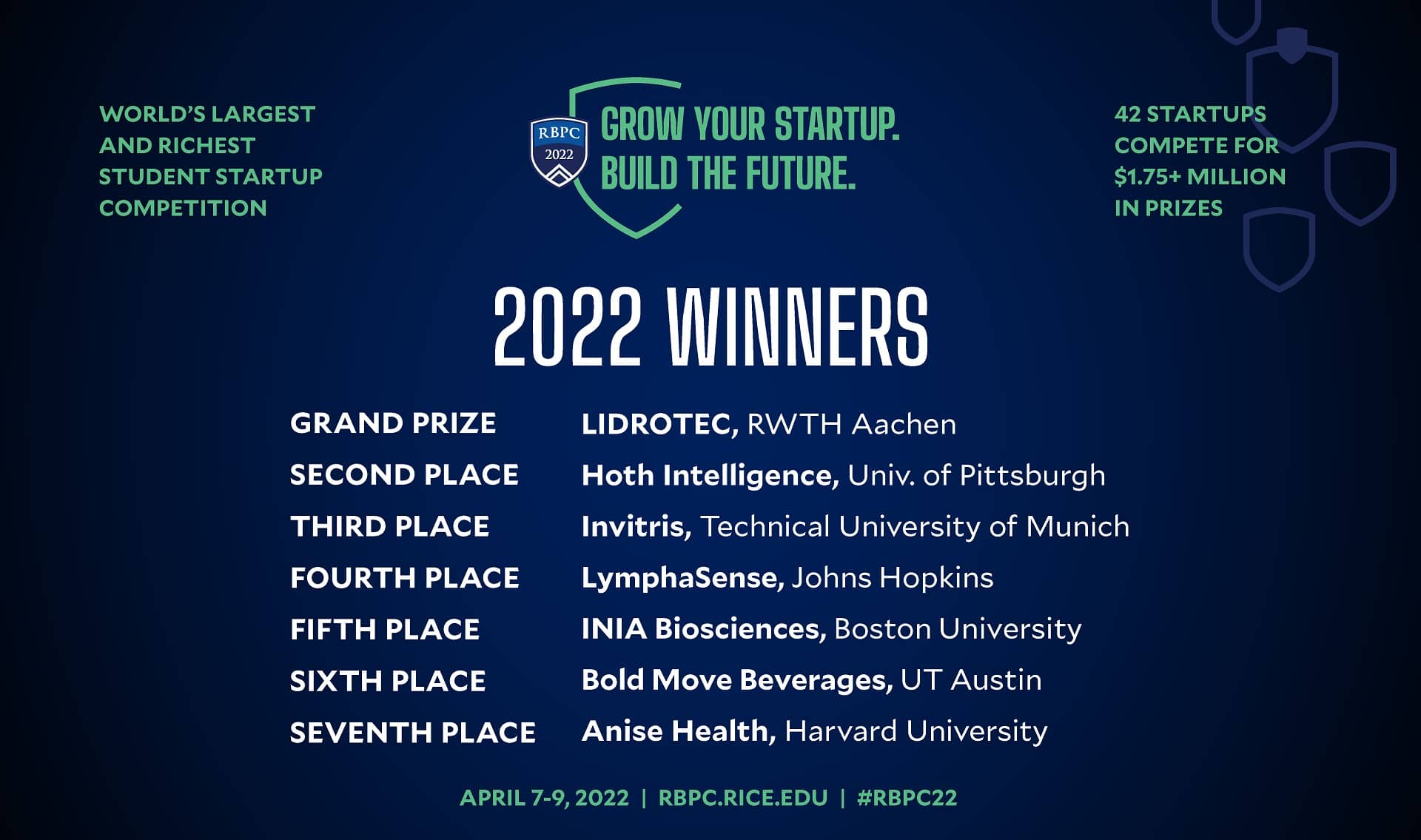 Congratulations to all the winners!
Watch the Finals Replay
Watch the 2022 Mercury Elevator Pitch Competition
To kickoff the 2022 Rice Business Plan Competition, all 42 startups gave their 60-second elevator pitches. Watch each one to get a glimpse at this year's competitors. The top overall elevator pitch and the best pitch in each sector will be awarded cash prizes. 
April 7-9, 2022
The 2022 Rice Business Plan Competition—the world's largest and richest student startup competition—will be hosted in Houston at the Jones Graduate School of Business.
42 teams have been invited to compete in the 22nd Annual Competition! Learn about eligibility, competition sectors and prizes here. We will livestream the finals—watch on Saturday, April 9 on our YouTube.
Registration is closed for the event, but check back soon to see the winners!
Previous Competitions
For 21 years the Rice Business Plan Competition has provided student startups with mentorship, guidance and capital to help support them on their entrepreneurial journey! In 2020, the competition went virtual for the first time. Check out a few of our previous competitions' content, including elevator pitch videos, final pitches, photos and LivePlans.