The world's largest and richest intercollegiate student startup competition
Hosted and organized by the Rice Alliance for Technology and Entrepreneurship, which is Rice University's internationally-recognized initiative devoted to the support of entrepreneurship, and Rice Business, the Rice Business Plan Competition offers an educational program mirroring real-world experience through this multi-day event for student startups from across the world.
Student founders pitch to investors, receive feedback and advance their startup. There is also significant time designated for interaction with our judges and prize sponsors—providing valuable access and experience with both early-stage and later-stage investors.
Save the date for the next competition taking place April 4-6, 2024 at Rice University. 
Taking Student Ventures to the Next Level
With access to mentors, real-world experience and investment opportunities, the Rice Business Plan Competition helps student founders stay on target and realize their potential. Since inception in 2001, it has grown from nine teams competing for $10,000 in prize money to 42 teams from around the world competing for more than $1.5 million in cash and prizes.
The RBPC was the most impactful competition we've ever participated in—feeling leveled-up after completing it.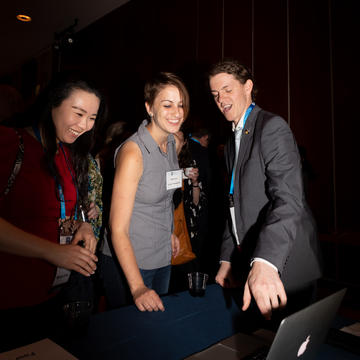 Real-World Opportunities
For student founders, the RBPC offers real-world opportunities to learn what's required to successfully launch a new business. In addition to the substantial cash, investment and in-kind prizes, the heart of the competition is the mentoring from investors and experience entrepreneurs. Before, during and after competing founders and startup teams receive personalized, individual feedback.
During the event, startups network with potential VCs, other investors and high-caliber, experienced judges—the majority of whom are senior level investors, entrepreneurs and industry leaders.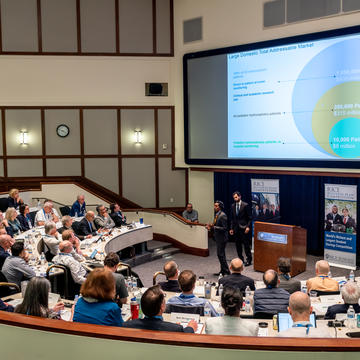 The Most Promising Global Student Startups
More than 400 startups applied to compete in the 2022 competition, so the selected 42 are some of the best in the world, competing against top-ranked and emerging global student-led startups. Each year, we celebrate as many of the startups go on to be selected as Forbes 30 under 30 winners, launch their startups, raise funding and eventually even IPO.
The RBPC was an extremely rewarding experience. We received valuable feedback to help continue to grow and develop our company, in addition to exposure that helps increase our company's profile worldwide. We had multiple investors reach out after they saw we were competing in the RBPC.
700+ RBPC alum have collectively raised $4.6+ billion in funding
More than 269 RBPC companies are in business or have made successful exits. They've transformed industries and built strong teams along the way—creating an estimated 5,500+ jobs. Of the finalists that have launched, 69% are successful.
In the News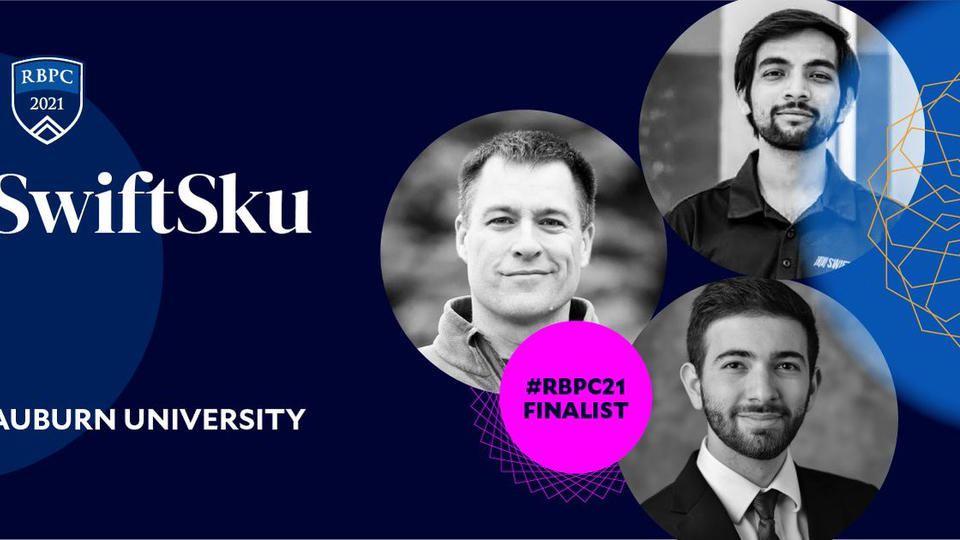 An Auburn University startup, SwiftSku, was the RBPC's grand prize winner this year. The brainchild of Auburn mechanical engineering students and childhood friends Mit Patel and Daniel Mazur, SwiftSku is a mobile application that lets convenience store owners remotely manage and monitor their businesses from their smartphones.
Stay Up to Date with #RBPC24