RBPC judges come from a wide range of sectors, and a number of them are investors. They are a critical component of the business plan competition by providing feedback to competitors in real-time and ensuring a fair and well-run competition.
The RBPC is unique in its stature, size, format, participants—and most of all, the quality of its judges! RBPC judges act as (and often are) early-stage investors, evaluating startups' investment potential. Thank you for all you do to support student entrepreneurs.
We are preparing for the 2022 RBPC which will be held at the Jones School at Rice University on April 7-9. For an overview of judging at the RBPC, please reference the Judging Instructions, Guidelines & Expectations document below, but expect the daily schedule to change to reflect an in-person event.
For 2021 Judges
If you have been invited to judge the 2021 competition, all info will be sent by email from rbpc@rice.edu. Please make sure to register yourself for the competition. If you do not register, you'll not be provided access to the event platform. Thank you for the time you're committing—we appreciate your expertise and efforts to make this year's virtual competition a success.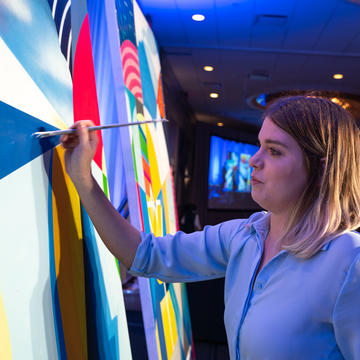 Values and Code of Conduct
The Rice Business Plan Competition is a unique and potentially life-changing event, rich in opportunities for learning, discovery, friendship and both personal and professional growth. Let us work together to make the RBPC the most impactful, positive and amazing experience for all participants. Read more about our values and code of conduct.
We are committed to fostering an environment that is inclusive and nondiscriminatory. Judges' evaluations should not be influenced by race, gender, sexual orientation or national origin. We expect all judges to treat all participants respectfully and equally and be conscientious of their biases.